Coach Western Dress With Necktie & Horse Print Lacework Dress Wi
Western Dress With Necktie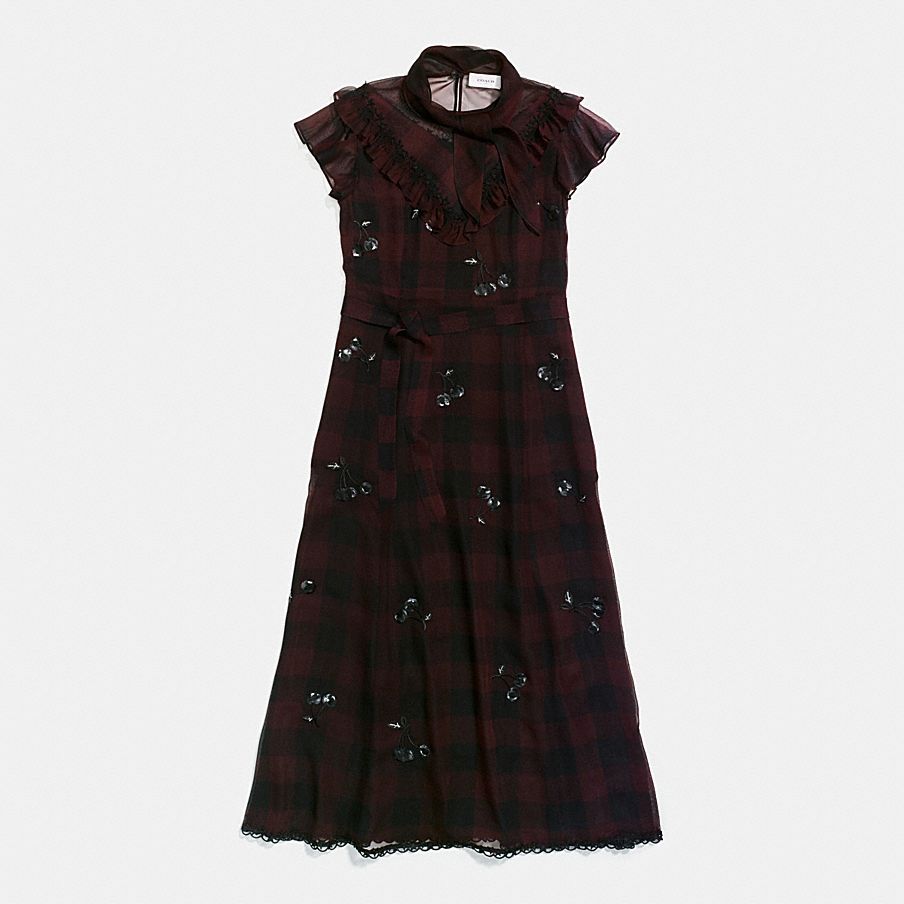 Crafted from lightweight georgette, this sheer mid-length dress is inspired by vintage prairie frocks. A dark plaid pattern, ruffle details and a necktie nod to Americana, while embroidered cherries add a playful, customized touch. Includes full slip.
Horse Print Lacework Dress With Necktie
Prairie romance meets urban irreverence. This long, pleated dress is finished with vintage-inspired flutter sleeves and a necktie. A mix of laces and broderie anglaise add rich texture. Sheer and lightweight, it's printed with a horse motif subtly accented with sequins, a playful take on Americana. Slip included.
---